The Spirit 3.0 series is a solid Aluminium mast with a glued top plate. The Aluminium fuselage with embedded pocket for the mast connection and with two back wing positions is a smooth aerodynamic construction, with two different tuning options. The Spirit 3.0 Aluminium masts are compatible with all Spirit front and back wings. The new version of Spirit Aluminium masts offers a 5% drag reduction and therefore allow higher speeds with a lot of control due to the increased stiffness. The short fuselage offers very lively maneuverability, steering impulses are transmitted fast and direct. The increased torsional stiffness results in a more predictable feedback to the pilot. Due to the weight reductions, a total overall amount of 400g could be saved, the Spirit now also shines with a 5% higher bending stiffness and a 15% higher increased torsional stiffness! The Spirit 3.0 series, a stunning Aluminium solution with a lot of control and a guarantee for loads of speed!
5% drag reduction
Compared to previous models, a 5% drag reduction could be achieved, resulting in higher top speed.
High top end due to increased stiffness
Due to the increased stiffness, the top end could be improved, higher speeds with more control are possible.
Additional back wing position
An additional back wing position was added to offer more personal tuning.
400gr overall weight reduction for mast and fuselage
The combined weight of mast and fuselage could be reduced by enormous 400 grams!
Mast geometry
The mast geometry has been developed to achieve a very light and stiff aluminimum mast.
Mast bending stiffness and torsional stiffness
A 5% higher mast bending stiffness and a 15% increased torsional stiffness is now offered.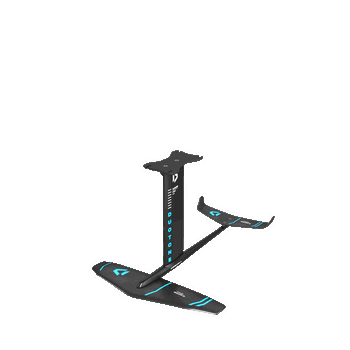 Front Wing 700
Freeride Back WIng