The new generation of Slick wings combine the Strong / Light / Superior (SLS) technology with a multitude of design and performance upgrades. The most popular model in the range is now lighter with more lift and stability resulting in a wing that's easier to use with a smoothness that will make you want to stay on the water for hours! PentaTX material across the leading edge and strut delivers precise, responsive feedback to your fingertips. PentaTX has been a game-changer within Duotone's Kiteboarding department. It's not only lighter but also stiffer resulting in crisper, more direct feedback. The segmented leading edge has allowed designer Ken Winner to increase the stiffness and rigidity across the mid-section through the use of stronger material, resulting in direct power transfer and a highly responsive wing. The Slick SLS features the mini boom, giving you infinite hand placement options. The intuitive mini boom allows your hands to always be in the right spot for any moves you're about to tackle, whether you are trying your first tacks or the wildest air rotations. For 2022, the Slick SLS has been completely re-designed with a new outline. This sees improvements to the luffing stability while surfing waves and during downwinders and adds power and hang time for jumps. The Slick SLS is great for rotational moves and has been engineered to give enough clearance to reduce the dragging of the wingtips. A new window layout reduces weight while maintaining visibility to any blind spots. The tips and strut twist have been tuned to maximize the lift and stability with a tight canopy tension and a clean profile making it easy and stable to ride one-handed even in gusty conditions. The mini boom is available in both Aluminium or Carbon options and is compatible with the first-generation Slick wings. Whether you're just starting and learning the basics or going for pro-level moves, the Slick is an intuitive wing packed full of performance that guarantees you quick progression!
Mini Boom
Direct steering with infinite hand placement. The Mini Boom allows you to place your hands where ever you want, which is a massive plus from learning the basics to the most advanced freestyle moves.
Positive lift
Easy for tacks, lifty for jumps. Various design features give the new Slick SLS a positive lift, translating in easy and light feel through all sorts of maneuvers and jumps.
Fast response
The Penta TX leading edge and strut gives the wing a crisp and fast response to your steering, which has benefits for pumping, acceleration and all sorts of freestyle moves and rotations.
Moderate wing span
The new Slick SLS has become slightly wider in span, which helps drift stability and power delivery, yet it still features a compact outline, which helps smaller riders to keep the tips clear.
Great stability
Light, neutral and effortless on the wave, with an incredibly stable center of effort while going through gusts and lulls.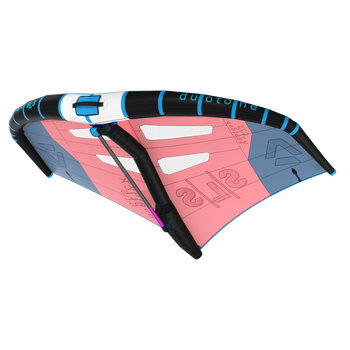 WAVE / DOWNWIND
Drift / Lightweight
FREESTYLE
Handling / Rotations
FREERIDE
Comfort / Efficiency
EASE OF USE
Learn / Progress
BUDGET FRIENDLY
Affordable
Size
Windrange
Weight (kg without boom)
Wingspan (cm)
Max inflation pressure *
Control Unit
Rec. Leash size
Which Size fits you best?
Please enter your details to find the best size for your Duotone Foilwing

»The Slick SLS is incredibly light to handle, has the perfect lift for any kind of freestyle moves and the miniboom lets me get creative to be able to compete with the worlds best on the worldtour!«

»The new Slick SLS is super light and feels amazing when I'm freeriding or for crazy freestyle sessions! I love the new shape - Backflips, high jumps or just cruising - the new Slick SLS is the most fun wing out there!«
Wing Range Overview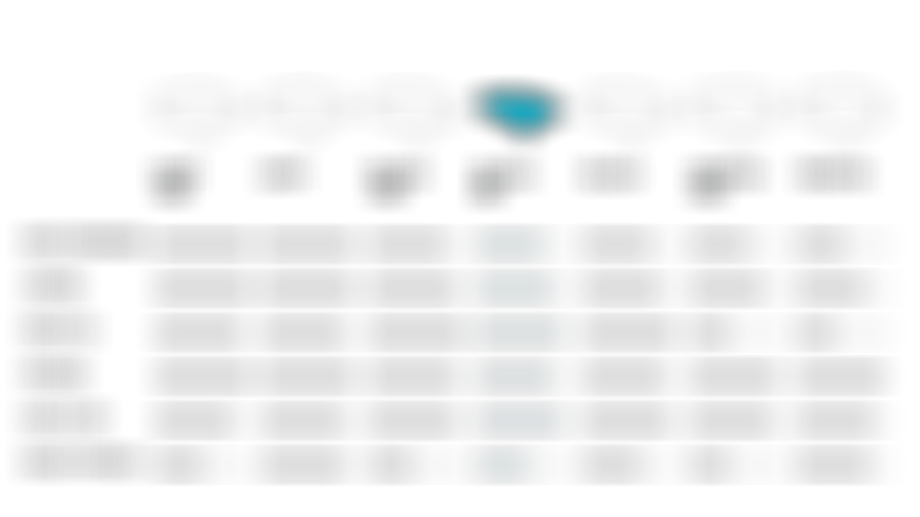 Our Range Overview shows you the factors in which our Wings differ from each other.
Any comments or questions? Here you'll find first hand R&D / rider Information.
The more info you provide, the more specific the advice/help will be. Please let us know:
Your skill level

Your body weight and size

Board, Wing & Foil model(s) and size(s) you are using

Conditions/spots you are foiling at

Which specific question do you have?